Poolside Drinks Reception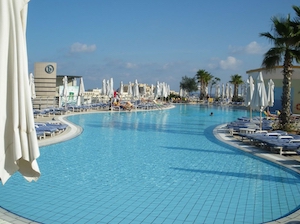 Sunday 16th June 2019
Join us for a welcome cocktail and light snack, a chance to register early for the conference, collect your programme and meet the conference team as we all gather in the stunning 5* Intercontinental Hotel,
Malta for a poolside drinks reception with beautiful sea views.
This event is open to all conference delegates and included in your conference fee.
Timings:
18:00 - 19:00 Early Registration
18:00 - 19:30 Drinks Reception
Social Excursion
Monday 17th June 2019
*Valletta is Malta's capital City and a World Heritage site and is nothing short of an open-air museum!*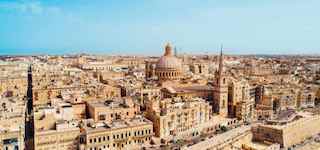 Our trip is a guided walking tour in Valletta ending with local food of Pastizzi, local snacks and local beer/soft drinks. (Transport to and from Valetta from the conference venue will be provided.)
Valetta is a living experience of Baroque architecture, a monument donated by the Knights of St John nearly five centuries ago and so much more. Throughout the years, Valletta has welcomed emperors, heads of state, artists and poets and is now the permanent seat of the Maltese government.
Dotted with quaint cafes and wine bars, the city is today one of Malta's main tourist attractions, hosting among others, the majestic St John's co-cathedral, the imposing bastions and a treasure of priceless paintings.
It also provides a stunning snapshot of Malta's Grand Harbour, often described as the most beautiful in the Mediterranean.
Our excursion includes amongst others, a visit to the Upper Barrakka Gardens, possessing unsurpassed views of the Grand Harbour and Three Cities, the Auberge de Castille which now houses the offices of the Prime Minister, have a look at the Grandmaster's Palace, and St John's Co-Cathedral. This is a gem of Baroque art and architecture built as the conventual church for the Knights of St. John. The Grand Masters and several knights donated gifts of high artistic value and made enormous contributions to enrich it with only the best works of art.
Price: €45 per person
Timings:
17:45 Meet at the Intercontinental Hotel
18:00 Depart by Hotel to Valetta
18:30 Walking Tour around Valetta
19:45 Snack stop
20:30 Depart cafe and walk to transport
21:00 Return to Intercontinental Hotel
Gala Dinner - Bacchus - Mdina by night!
Tuesday 18th June 2019
Join us at the annual conference gala dinner at Bacchus Restaurant in the Old Mdina, Malta.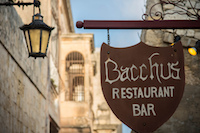 This restaurant is located in the ex-gunpowder store in the fortified walls of the ancient city of Mdina in Malta. The structure of the building, the massive walls and the arched vaulted ceilings make this a memorable visit. The varied and delicious haute cuisine combined with the soft and romantic atmosphere are further enhanced by the excellent service making this an ideal setting for a dinner.
Also, take this chance to see Mdina by night! The history of Mdina traces back more than 4000 years.
Lamp lit by night and referred to as "the silent city", Mdina is fascinating to visit for its timeless atmosphere as well as its cultural and religious treasures.
Mdina is one of Europe's finest examples of an ancient walled city and extraordinary in its mix of medieval and baroque architecture.
The evening also encourages social interaction and networking with your colleagues from around the globe! The conference gala dinner will take place on the evening of Tuesday 18th June for those with Full Registration or who have purchased a ticket. Additional dinner tickets can be purchased through your registration on line or at the registration desk.
Return transport will be provided for the Dinner.
Price: €80 per person
Timings:
18:20 Meet at the Intercontinental Hotel
18:30 Depart hotel to Mdina
19:00 Short tour through Mdina
19:30 Arrive at Restaurant for Dinner
21:30 Coaches depart
---